Home

The Official Social Network for "We The People".
Our goal is to unite the Tea-Party, 912ers & Concerned Citizens.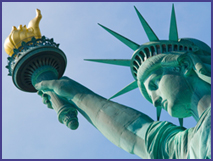 The main purpose of this web site is to give all "Americans" a place to unite. We represent Middle America and her people. It's time for Joe the plumber, Lee the videographer, Angela the school teacher, David the builder and all middle class Americans to take a stand for our rights and freedoms. While our military fights to protect our country and freedoms we stand by and allow our government to slowly take those freedoms away from within. Let's take a stand!! Get out and vote or go run for office. I'm tired of the upper 1% (whom in the Obama Administration don't pay their taxes) running this country while Middle America pays all of the dues. Are you, like me, tired of saying to yourself that you are to honest to be a politician? Listen to what you are telling yourself! We need honest hard working people representing us. It's time for a clean slate from top to bottom. It has to start somewhere and with someone. Will you be the one that gets this country back to the principles that which we were founded upon? "WE THE PEOPLE" will no longer accept the lesser of two evils. We demand someone that will represent the voice of their constituents.  We demand honest answers to the tough question without the verbal walk-around.
THE CONSTITUTION OF THE UNITED STATES "…its only keepers, the people." -GEORGE WASHINGTON